Before starting My Pool Xpert the company owners built high-end custom pools. When a new pool was finished a service company was hired to provide the first three months of weekly service. During this time proper water chemistry is vital to protect to the pool's interior finish (plaster) and equipment. Accurate, dependable, and thorough care was the expectation. Over the years, regardless of which service company was hired, there were disappointments. The owners realized they understood water chemistry and pool care better than the companies they hired so in 2007 My Pool Xpert was launched.
At My Pool Xpert we love what we do. Our team of professionals is dedicated to taking care of your pool as if it was their own. They are trained to handle the unique challenges of each season to ensure your pool is chemically balanced, sanitized, and swim ready year round. Our team of chlorine and salt water specialists are ready to keep your pool sparkling and beautiful.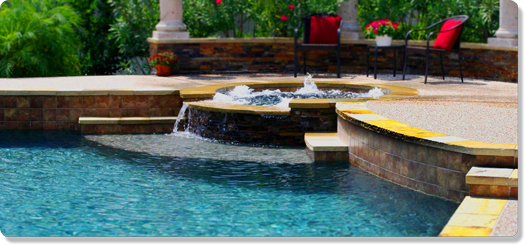 "Thank you for the excellent service you continue to provide. The peace of mind found in working with a competent and honest company is difficult to overvalue. Your technicians are prompt to report problems and quick to repair them after the work is approved. For your honesty, professionalism, and quality of service, we extend our heartfelt thanks!"
-Stephen D

In addition to weekly service, My Pool Xpert provides equipment repairs, replacements, and upgrades on all brands of pool equipment. We are licensed, insured and have 20+ years combined experience in the industry. If you have a problem with pool equipment we can help.