Pool Inspection
An inspection by My Pool Xpert can determine if a pool is operating at maximum efficiency, has underlying structural or mechanical problems, and meets current ANSI safety guidelines for anti-entrapment measures. Our inspection also includes a full chemical assessment of the pool's current water condition. Whether you already own a pool or if you're considering the purchase of a home with a pool, having a thorough pool inspection will give you a better understanding of its true condition.
My Pool Xpert's Weekly Full Service includes
:
Weekly testing of a full range of the pool chemicals
Balance & treat the water as needed
Add a sequestering agent
Brush the spa and all horizontal pool surfaces
Brush walls and vacuum as needed
Empty all skimmer and pump baskets
Empty pool cleaner bag
Skim the water surface to remove debris
Check the water level
Handle minor repairs and part replacements
Visually inspect the pool equipment and report problems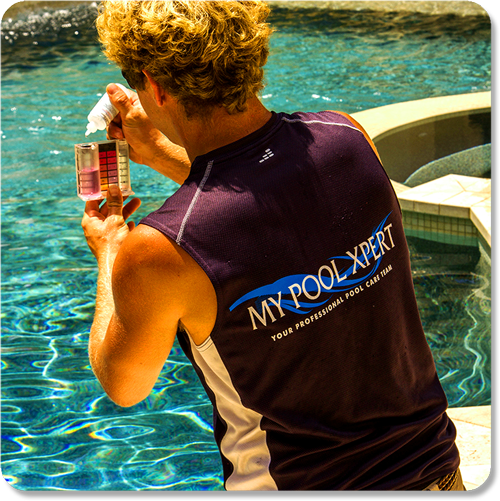 Filter and Salt Cell Cleaning
Regular maintenance on your filter and salt cell is recommended by manufacturers for maximum effectiveness and to extend the life of the equipment; twice a year for filters and every three months for salt cells.  We offer both services and bundled pricing if they are done at the same time.
Green to Clean Service
For those times, the pool "got away from you" or you need a seasonal start up we provide pool revival services.
Home Away Care
Whether away on vacation or business, know your pool is getting top notch, weekly care from the professionals of My Pool Xpert. (2 week minimum)
Selling Your House?
Keeping a house "picture perfect" for potential buyers can be stressful. Let us help with weekly service to keep your pool looking great while the house is on the market.
Reduce Your Electric And Water Bill
Our full equipment analysis can identify ways for your pool to be more energy efficient and use less water, saving you up to $1500 a year in utility costs.
Water Conversion
Interested in switching to salt water? Want to switch back to chlorine? Interested in borates for better sanitation? We can help with all these.